The Widow on the Honeymoon Cruise (Paperback)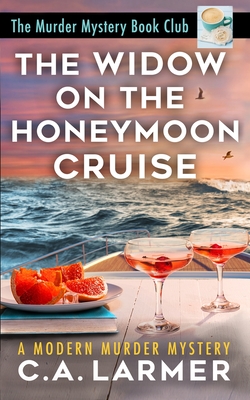 $19.94

Available from our Distributors - Usually arrives in-store in 2-7 days
Description
---
Four couples set sail on a luxury honeymoon cruise. Only two will survive. Luckily for the victims, one of the newlyweds happens to be a member of a very nosey book club...
It's supposed to be Claire Hargreaves' dream honeymoon, cocooned on a superyacht with a handful of couples and six crew, exploring the Great Barrier Reef. But when a passenger is found floating lifeless amidst the coral, romance soon plays second fiddle to murder. The killer HAS to be one of the group, and Claire couldn't be more exhilarated (just don't tell her new hubby, Simon ). He owns the vessel and is so worried he winches in Detective Liam Jackson, followed by the MURDER MYSTERY BOOK CLUB, masquerading as newlyweds.
In this gripping, closed-circle thriller, the gang are back on the high seas, but this time they're drawing inspiration from a modern murder mystery. There are ten secretive suspects to choose from, a stalled engine that may have been sabotaged, and nothing but their sleuthing skills-and some rather fabulous cocktails-to see them through.
If you're a fan of isolated whodunnits, dark humour, shocking twists and a cracking pace, the fifth MURDER MYSTERY BOOK CLUB is the ideal holiday read for you-just don't forget the sunscreen folks, because things will really heat up
NB: This book follows British English spelling and usage, and contains some Australian slang. Clean read: no graphic violence, sex, or strong language. Genre: humorous, cozy mystery series, amateur sleuths, international mystery, police procedural.