The Feel-Good Home, Feng Shui and Taoism for Healthy Living (Paperback)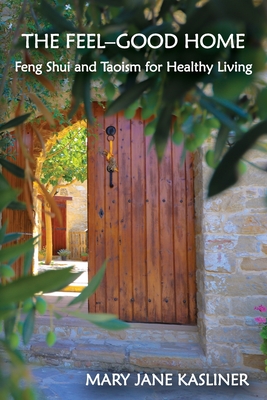 $17.95
Available from our Distributors - Usually arrives in-store in 2-7 days
Description
---
In The Feel-Good Home, Feng Shui and Taoism for Healthy Living, Mary Jane Kasliner breaks downs the history of two ancient practices and how they work with energy (chi) to enhance our environment and how we feel.
In recent years, more and more people have started paying attention to what's in the food they eat and the products they use--but what about the rest of their environment? By viewing the home as an extension of the body, Kasliner explains how everything from floor plans and building materials to color and design can impact your physical and mental health, as much as the foods you eat.
In her book, you'll learn to improve your health and boost your energy through:
The Chinese "Five Elements Theory" of cooking
Feng Shui tricks and tips for every room
Space clearing methods to up the vibration of your home
Chakra alignment for optimal energy and mental clarity
You'll walk away from The Feel-Good Home with the tools you need to make your home nurture and promote the life you want.