Up with Authority (Paperback)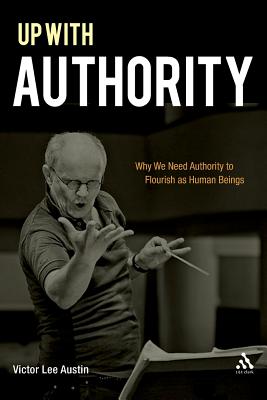 $45.94
Available from our Distributors - Usually arrives in-store in 2-7 days
(This book cannot be returned.)
Description
---
Authority is something we experience every day, but is it necessary? Many think that it is not, and that it exists only as a remedy for some defect in us. Victor Lee Austin sets about exploring the higher and nobler functions of authority, and in doing so reveals its human importance as more than simply a provision for human inadequacies. A significant contribution to Christian anthropology, the book illuminates an indispensable feature of human sociality: the need for, and the good provided by, authority. In enabling us to do more complex activities, to gain and communicate understanding of the world around us and to flourish in political communities, authority ultimately leads us to enjoy God.
Victor Lee Austin makes a unique contribution to political theology by deliberating the ways that authority functions both socially and epistemologically. The field of ecclesiology is also enriched by the book's discussion of authority as at once necessary and fallible. Those interested in the work of Michael Polanyi, Yves Simon, or Oliver O'Donovan will find these authors brought into the broader conversation about authority in an engaging way.
About the Author
---
The Reverend Victor Lee Austin, (PhD), is Theologian-in-residence at Saint Thomas Church Fifth Avenue in New York City, USA. He is the author of Christian Ethics: A Guide for the Perplexed and Up with Authority, and has written scholarly articles in political theology, ecclesiology, and social ethics, as well as a book of theological meditations on everyday life, A Priest's Journal.