Implicating Empire (Paperback)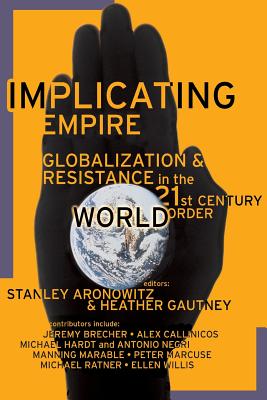 $27.49

Available from our Distributors - Usually arrives in-store in 2-7 days
Description
---
Over the past several years, while visible protests against the World Bank and the I.M.F. made front-page news, there has been a growing field of scholarship that looks at the role of globalization for national and international state identities. The first truism of globalization -- that we live in an increasingly interconnected world, one in which it is impossible to separate the fate of one nation from that of the others -- was dramatically illustrated on September 11, 2001, when the seemingly distant effects of a civil war in Afghanistan so murderously interrupted life in the United States. Implicating Empire is the first book to look at four crucial dimensions of globalization: first, its role vis-a-vis the current war; second, the impact of globalization on domestic U.S. policy; third, how globalization will necessarily alter national security, both in its definition as well as how it is pursued, and, finally, the future of globalization. Including original essays by Stanley Aronowitz, Ahmed Rashid, Tariq Ali, Manning Marable, Michael Hardt, and Ellen Willis, among others, Implicating Empire will set the agenda for how globalization is debated -- and resisted -- in the future.
About the Author
---
Stanley Aronowitz is Distinguished Professor of Sociology at the Graduate Center, City University of New York.

Heather Gautney is a doctoral student at the Graduate Center. Both live in New York City.