Measuring America: How an Untamed Wilderness Shaped the United States and Fulfilled the Promise ofD emocracy (Paperback)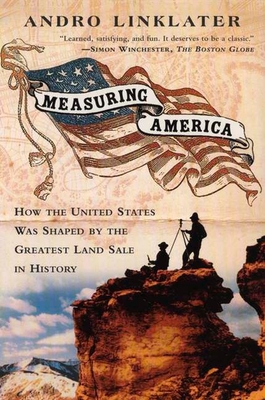 $16.00
This title is likely Out of Print or otherwise unavailable
Description
---
In 1790, America was in enormous debt, having depleted what little money and supplies the country had during its victorious fight for independence. Before the nation's greatest asset, the land west of the Ohio River, could be sold it had to be measured out and mapped. And before that could be done, a uniform set of measurements had to be chosen for the new republic out of the morass of roughly 100,000 different units that were in use in daily life.
Measuring America tells the fascinating story of how we ultimately gained the American Customary System—the last traditional system in the world—and how one man's surveying chain indelibly imprinted its dimensions on the land, on cities, and on our culture from coast to coast.
About the Author
---
Andro Linklater (1944–2013) was a journalist, biographer, and author. Linklater was most known for exploring the history of property ownership in America in his work. His books include The Fabric of America and Measuring America. He died at age 68 of a heart attack while researching for a new book on the history of land possession in the Hebrides.
Praise For…
---
"[Linklater] has the talent not just to let us know how things work, but to make us want to know...A magical mystery tour that leaves the reader both mildly footsore and exhilarated by unexpected connections." —
The New York Times
"What's great about history, when done well, is how even the most familiar topics, from the American Revolution to WWII, can be revisited again and again, not just to retell stories but to offer a fresh perspective. That is what Andro Linklater does in Measuring America." —USA Today
"Remarkable...Linklater traces with unusual elegance and a keen wit the epic story of measuring our nation, charting the process by which, with each length of the surveyor's chain, new states were literally bought into being." —Los Angeles Times
A