Doctor Faustus (Norton Critical Editions) (Paperback)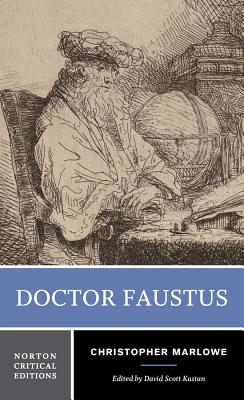 $23.93

On Our Shelves Now - Please call to confirm stock for hot titles
Description
---
Renaissance England's great tragedy of intellectual overreaching is as relevant and unsettling today as it was when first performed at the end of the sixteenth century.
This edition provides newly edited texts of both the 1604 (A-Text) and 1616 (B-Text) versions of the play, each with detailed explanatory annotations. "Sources and Contexts" includes a generous selection from Marlowe's main source,
The Damnable Life and Deserved Death of Dr. John Faustus
, along with contemporary writings on magic and religion (including texts by Agrippa, Calvin, and Perkins) that establish the play's intellectual background. This volume also reprints early documents relating to the writing and publication of the play and to its first performances, along with contemporary comments on Marlowe's scandalous reputation. Twenty-five carefully chosen interpretations—written from the eighteenth century to the present—allow students to enrich their critical understanding of the play. These diverse critical essays include classic analyses by Charles Lamb, William Hazlitt, and A. C. Swinburne, among others, and recent criticism from, among others, Michael Neill, Katharine Eisaman Maus, Alison Findlay, Stephen Orgel, and David Bevington. A Chronology and Selected Bibliography are also included.
About the Author
---
David Scott Kastan is Old Dominion Foundation Professor in the Humanities at Columbia University. He is the author of Shakespeare and the Shapes of Time, Shakespeare After Theory, and Shakespeare and the Book. He is co-editor of Staging the Renaissance: Essays on Elizabethan and Jacobean Drama and of The New History of Early English Drama. He serves as a General Editor of the Arden Shakespeare series.