The Vagina Monologues: The V-Day Edition (Paperback)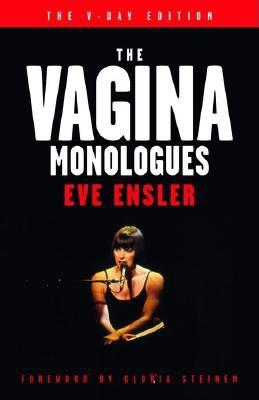 $12.95
This title is likely Out of Print or otherwise unavailable
Description
---
A poignant and hilarious tour of the last frontier, the ultimate forbidden zone, The Vagina Monologues is a celebration of female sexuality in all its complexity and mystery. Hailed as the bible for a new generation of women, it has been performed in cities all across America and at hundreds of college campuses, and has inspired a dynamic grassroots movement—V-Day—to stop violence against women. Witty and irreverent, compassionate and wise, Eve Ensler's Obie Award-winning masterpiece gives voice to real women's deepest fantasies and fears, guaranteeing that no one who reads it will ever look at a woman's body, or think of sex, in quite the same way again.
Praise For…
---
"Women have entrusted Eve with their most intimate experiences, from sex to birthing. . . . I think readers, men as well as women, will emerge from these pages feeling more free within themselves—and about each other."         —Gloria Steinem

"Spellbinding, funny, and almost unbearably moving . . . it is both a work of art and an incisive piece of cultural history, a poem and a polemic, a performance and a balm and a benediction."         —Variety

"Often wrenching, frequently riotous. . . . Ensler is an impassioned wit." —Los Angeles Times

"A compelling rhapsody of the female essence. . . . Ultimately Ensler achieves something extraordinary."         —Chicago Tribune

Join the V-Day movement! Visit www.vday.org.