Running (Paperback)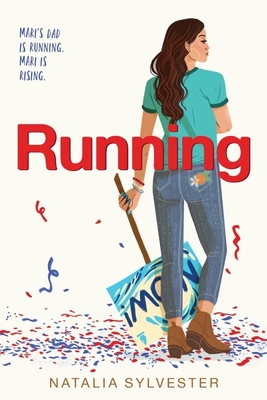 $10.99

Available from our Distributors - Usually arrives in-store in 2-7 days
Description
---
When fifteen-year-old Cuban American Mariana Ruiz's father runs for president, Mari starts to see him with new eyes. A novel about waking up and standing up, and what happens when you stop seeing your dad as your hero—while the whole country is watching.
In this authentic, humorous, and gorgeously written debut novel about privacy, waking up, and speaking up, Senator Anthony Ruiz is running for president. Throughout his successful political career he has always had his daughter's vote, but a presidential campaign brings a whole new level of scrutiny to sheltered fifteen-year-old Mariana and the rest of her Cuban American family, from a 60 Minutes–style tour of their house to tabloids doctoring photos and inventing scandals.
As tensions rise within the Ruiz family, Mari begins to learn about the details of her father's political positions, and she realizes that her father is not the man she thought he was.
But how do you find your voice when everyone's watching? When it means disagreeing with your father—publicly? What do you do when your dad stops being your hero? Will Mari get a chance to confront her father? If she does, will she have the courage to seize it? 
About the Author
---
Natalia Sylvester is the author Running, her YA debut, as well as two novels for adults, Everyone Knows You Go Home, which won an International Latino Book Award, and Chasing the Sun. Born in Lima, Peru, she grew up in Miami, Central Florida, and South Texas, and received a BFA from the University of Miami. She currently lives in Austin, Texas. Look for her at nataliasylvester.com and follow her on Twitter @NataliaSylv.
Praise For…
---
"Sylvester's YA debut embodies the theme of our decade: to stand up and speak up for what we believe in.... Sylvester expertly puts readers inside the pressured lives of a family in politics and reaffirms the adage that indeed, knowledge is power."  — Booklist (starred review)
"This powerful novel will provoke much discussion on topics like the political machine, youth activism, and environmental justice."  — School Library Journal (starred review)
"Sylvester's inspired YA debut shrewdly tackles the growing political divide in the United States . . . . Expert plotting and pacing lead to a cathartic revelation that urges Mari to not just find her voice, but to raise it for everyone to hear. — Shelf Awareness, starred review
 "A timely call to stand up for your beliefs." — Kirkus Reviews