This Is Not My Home (Hardcover)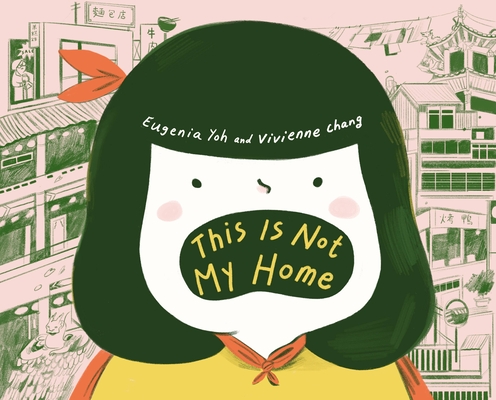 Description
---
A humorous and heartfelt reverse immigration story that will resonate across cultures and show us how a place can become home.

This is not my backyard barbecue.
This is not our car, these are not my fireflies.
This is not my farmer's market and...
This is not my home.
 
When Lily's mom announces their family must move back to Taiwan to take care of her elderly Ah Ma, Lily is devastated to leave behind her whole life for a place that is most definitely not her home. But Lily soon realizes, through the help of her family and friends, what home means to them. And perhaps someday—maybe not today, but someday—it might become her home too.
About the Author
---
Eugenia Yoh and Vivienne Chang are students at Washington University in St. Louis. Eugenia studies Communication Design and spends her free time designing posters for clubs. Vivienne studies Economics and spends her free time creating events for clubs that need posters. They hope to continue telling stories that simplify seemingly universal ideas through humor. When they are not discussing their next book concept, they can be found at a lake, a library, or in the yogurt section of Whole Foods.

 
Praise For…
---
"Embraces "home" as a journey as well as a destination."—Kirkus

"Debut author-illustrator duo Chang and Yoh offer a take by turns moving and funny, capturing the heartfelt struggles that come with a significant change."—Publishers Weekly

*"Sympathetic and amusing…Kids processing their own culture shock due to a move may benefit from Lily's paradigm shift in her approach to her mother's home country."—BCCB, starred review

"...a wonderful read-aloud about moving and family ties."—School Library Journal

"...a delightful twist on an age-old childhood dilemma."—Horn Book

*"Through spare text, thoughtful illustration, and masterful artistic design, this quiet and empathetic story captures an affecting journey of gradual healing and adjustment. It is rare for a book of so few words to pack such an emotional wallop. A truly exceptional debut."—Booklist, starred review