The Danish Way of Parenting: What the Happiest People in the World Know About Raising Confident, Capable Kids (Paperback)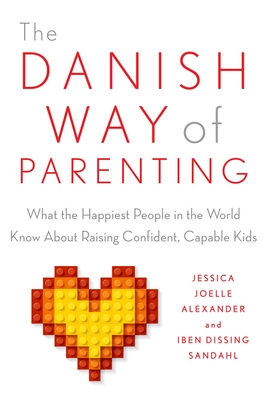 $16.00

Available from our Distributors - Usually arrives in-store in 2-7 days
Description
---
International bestseller

As seen in The Wall Street Journal--from free play to cozy together time, discover the parenting secrets of the happiest people in the world

What makes Denmark the happiest country in the world--and how do Danish parents raise happy, confident, successful kids, year after year? This upbeat and practical book presents six essential principles, which spell out P-A-R-E-N-T:

Play is essential for development and well-being.
Authenticity fosters trust and an "inner compass."
Reframing helps kids cope with setbacks and look on the bright side.
Empathy allows us to act with kindness toward others.
No ultimatums means no power struggles, lines in the sand, or resentment.
Togetherness is a way to celebrate family time, on special occasions and every day. The Danes call this hygge--and it's a fun, cozy way to foster closeness. Preparing meals together, playing favorite games, and sharing other family traditions are all hygge. (Cell phones, bickering, and complaining are not!)

With illuminating examples and simple yet powerful advice, The Danish Way of Parenting will help parents from all walks of life raise the happiest, most well-adjusted kids in the world.

About the Author
---
Jessica Alexander is an American columnist and mom living in Europe, with her Danish husband and kids. 

Iben Dissing Sandahl is a licensed psychotherapist and family counselor working for many years in her private practice outside Copenhagen, Denmark. Learn more at: thedanishway.com.
Praise For…
---
"An emotionally smart, gem of a book. The Danish Way offers a shining alternative to high-stress modern parenting, and families from New Delhi to New York will shout with joy. Forget the pursuit of happiness, this book gets to the authentic roots of family happiness. I guess I'm Danish."
--Heather Shumaker, author of It's OK Not to Share and It's OK to Go Up the Slide
 
"Everyone around the globe can gain something from the valuable wisdom found in this book. Concepts such as reframing and hygge prove useful to families from all cultures. It's wonderful to see that Danish parenting has so much in common with Positive Parenting! I highly recommend this book!"
--Rebecca Eanes, author of Positive Parenting: An Essential Guide
 
"With a profound understanding of the positive impact that empathy and connectedness bring to parenting, The Danish Way empowers parents across the globe to check their own default settings and consider the whole child. Their take on the importance of free play is a breath of fresh air in a time when young children are over-scheduled and under stress. Highly recommended for parents everywhere."
--Katie Hurley, LCSW, author of The Happy Kid Handbook
 
"Having studied the the reasons behind the Danish happiness model for years. I found this book to be a clear-sighted, very useful and smart guide on how to improve your own happiness level as a parent and how to foster happier children the Danish way. I would recommend this book to anyone who wants to give themselves and/or their children the best chances of a happy life."
--Malene Rydahl, keynote speaker and Goodwill ambassador of Copenhagen

"I believe in free play. I read this amazing parenting book called The Danish Way of Parenting, which talks so much about free play and how it really develops their mind."
--Kristen Bell, on Parents.com