River Town: Two Years on the Yangtze (Paperback)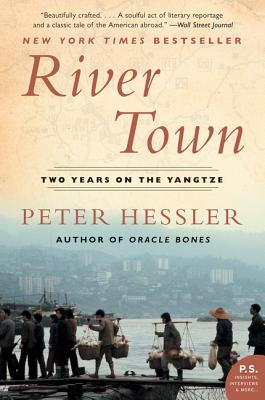 Description
---
A New York Times Notable Book
Winner of the Kiriyama Book Prize
In the heart of China's Sichuan province, amid the terraced hills of the Yangtze River valley, lies the remote town of Fuling. Like many other small cities in this ever-evolving country, Fuling is heading down a new path of change and growth, which came into remarkably sharp focus when Peter Hessler arrived as a Peace Corps volunteer, marking the first time in more than half a century that the city had an American resident. Hessler taught English and American literature at the local college, but it was his students who taught him about the complex processes of understanding that take place when one is immersed in a radically different society.
Poignant, thoughtful, funny, and enormously compelling, River Town is an unforgettable portrait of a city that is seeking to understand both what it was and what it someday will be.
About the Author
---
Peter Hessler is a staff writer at The New Yorker, where he served as the Beijing correspondent from 2000 to 2007, and is also a contributing writer for National Geographic. He is the author of River Town, which won the Kiriyama Prize; Oracle Bones, which was a finalist for the National Book Award; and, most recently, Country Driving. He won the 2008 National Magazine Award for excellence in reporting, and he was named a MacArthur Fellow in 2011. He lives in Cairo.